LG Tone Free Active Noise Cancellation Wireless Earbuds with Meridian Audio - TONE-FN7

---
Literature
Active Noise Cancellation
Spiral Ear Gel Design
Spatial & Clear Sound with Meridian
Roaring Bass
2 Microphones for Call, 1 Microphone for Active Noise Cancellation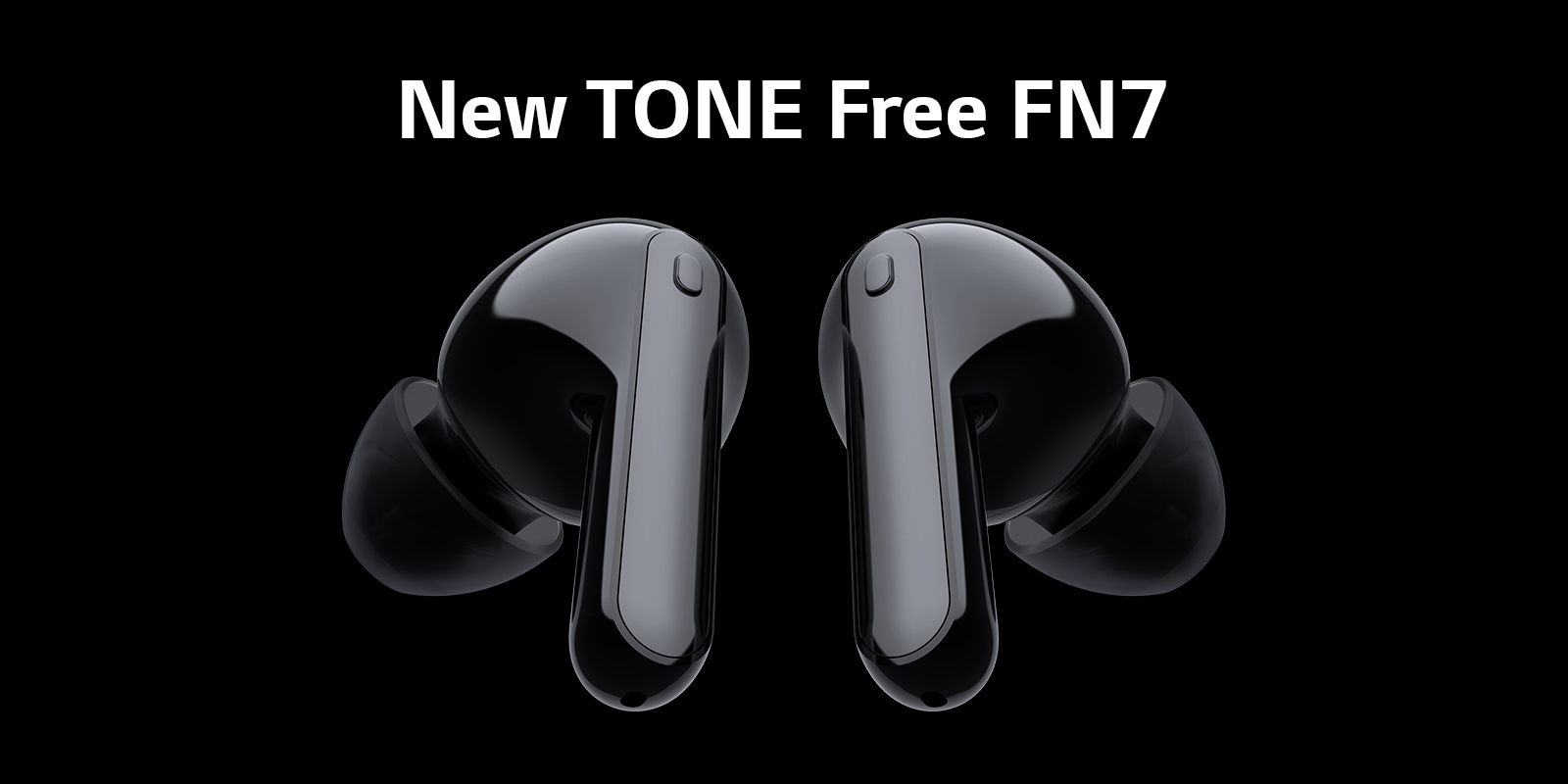 Focus on What's Important
Active Noise Cancellation reduces background and ambient sounds so you can truly enjoy your audio.*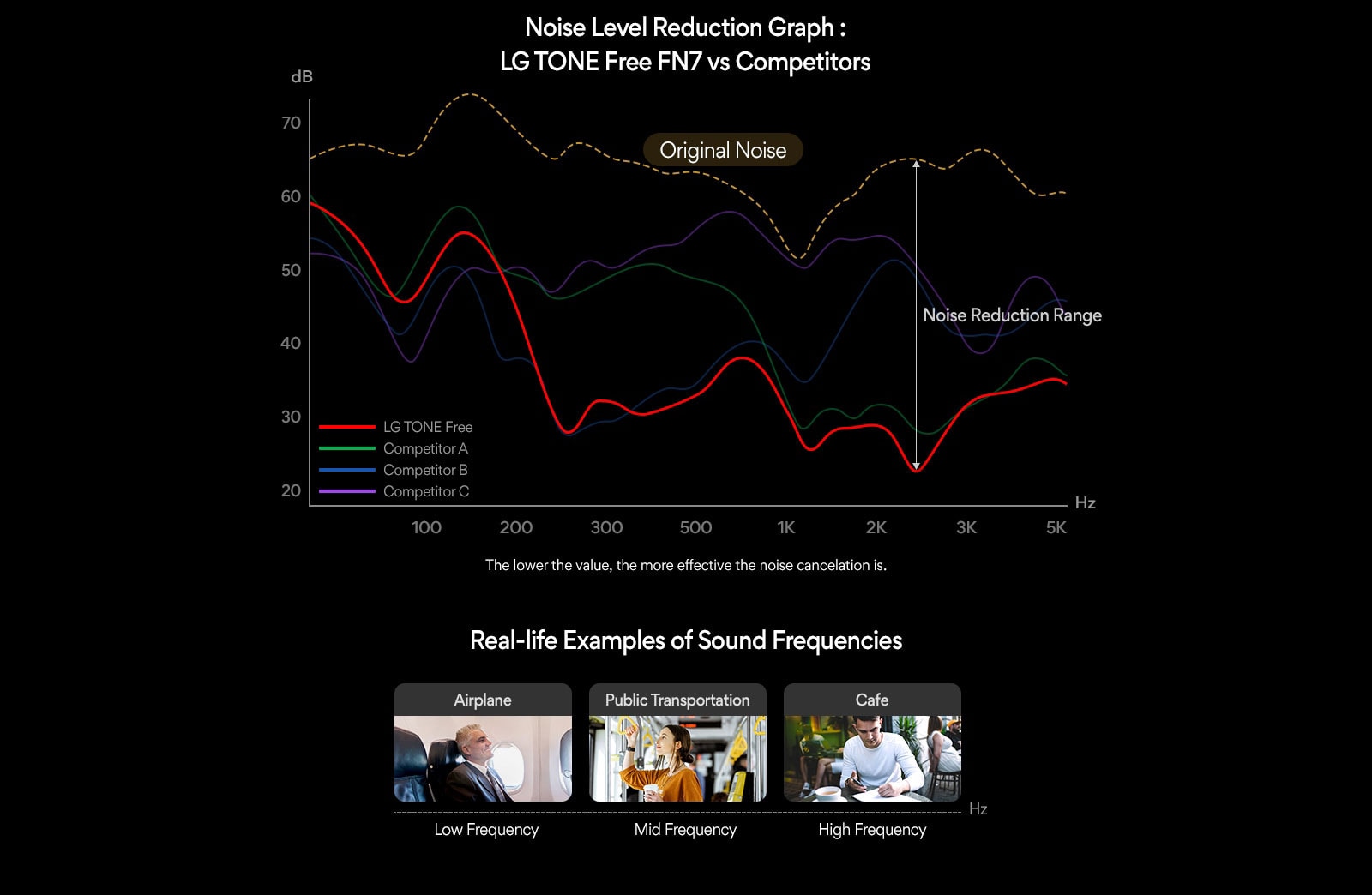 As shown on the graph below, the advanced LG TONE Free FN7 Active Noise Cancellation is effective at reducing the high-frequency noises we hear in our everyday lives, like conversations, cafe chatter, office noise, subway sound, and car horns. Freedom from these noises allows you to stay even more focused on your music and fully immerse yourself in authentic Meridian audio.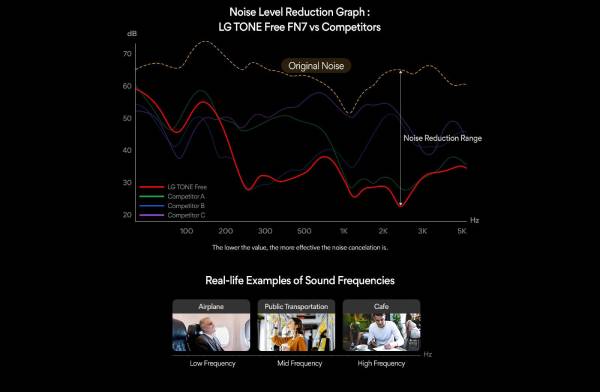 Spiral Ear Gel Design
Comfort While Maximizing ANC
LG TONE Free FN7 ear gels have a new spiral design that maximizes comfort and delivers Active Noise Cancellation at its best. Their vortex ribs provide even distribution of pressure, allowing them to adapt to all ear shapes and reduce any extra noise effectively for a more immersive listening experience.
Feel More with Prestigious British MERIDIAN Sound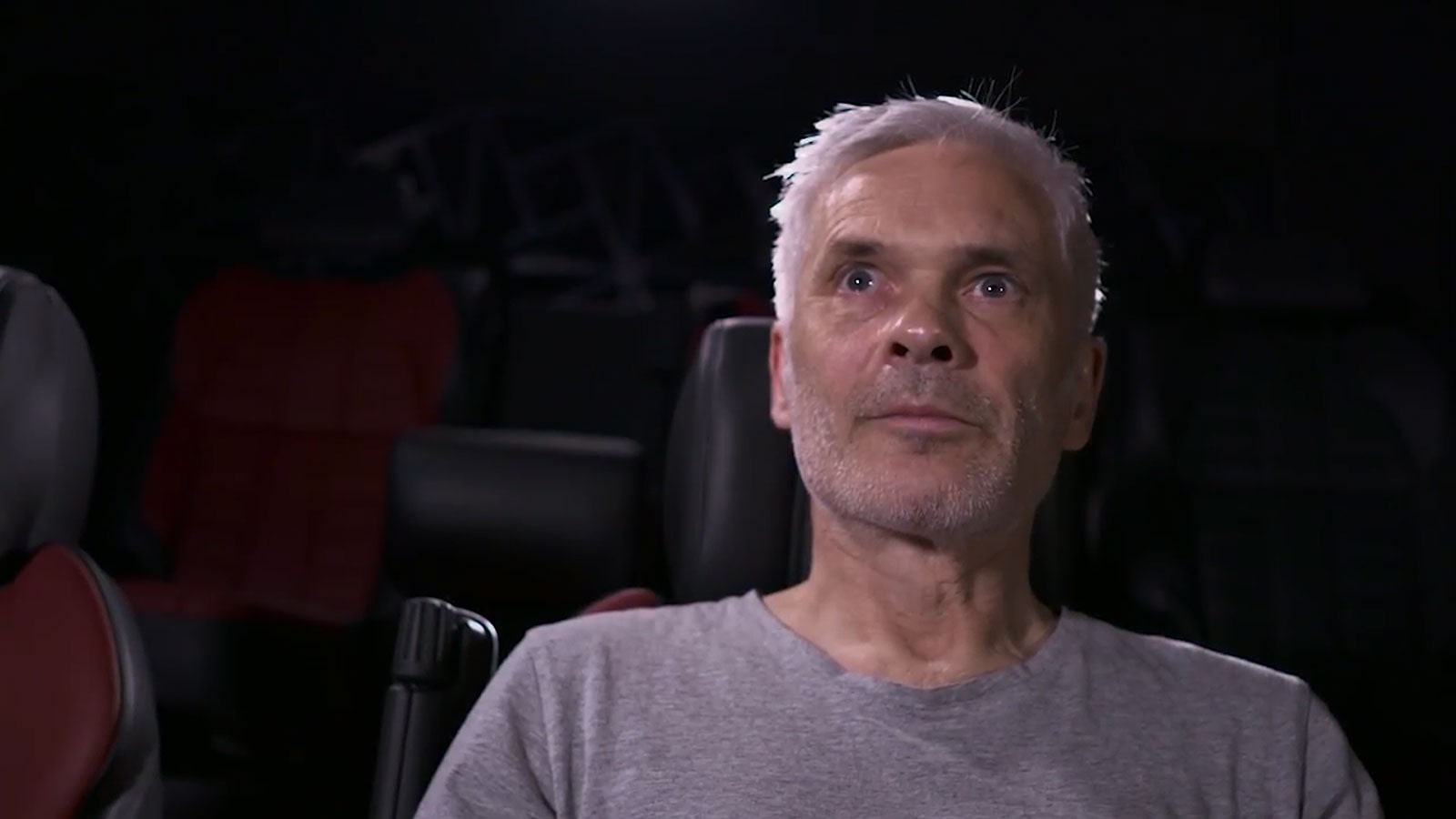 Clear and Spatial Sound
LG TONE Free FN7 delivers clear and spatial audio made in collaboration with Meridian. No matter where you are, become completely immersed in whatever you listen to and forget you are wearing earbuds.

MERIDIAN Spatial Audio
Sound with a Realistic Sense of Space
Meridian's Headphone Spatial Processing (HSP) overcomes the challenges of headphone listening such as their compact size and lack of 'crosstalk' between the left and right channels. HSP not only recreates a realistic soundstage that simulates the experience of listening to real loudspeakers, but it also delivers vocals with pristine clarity. This is a fresh listening experience helping you forget you're wearing earbuds.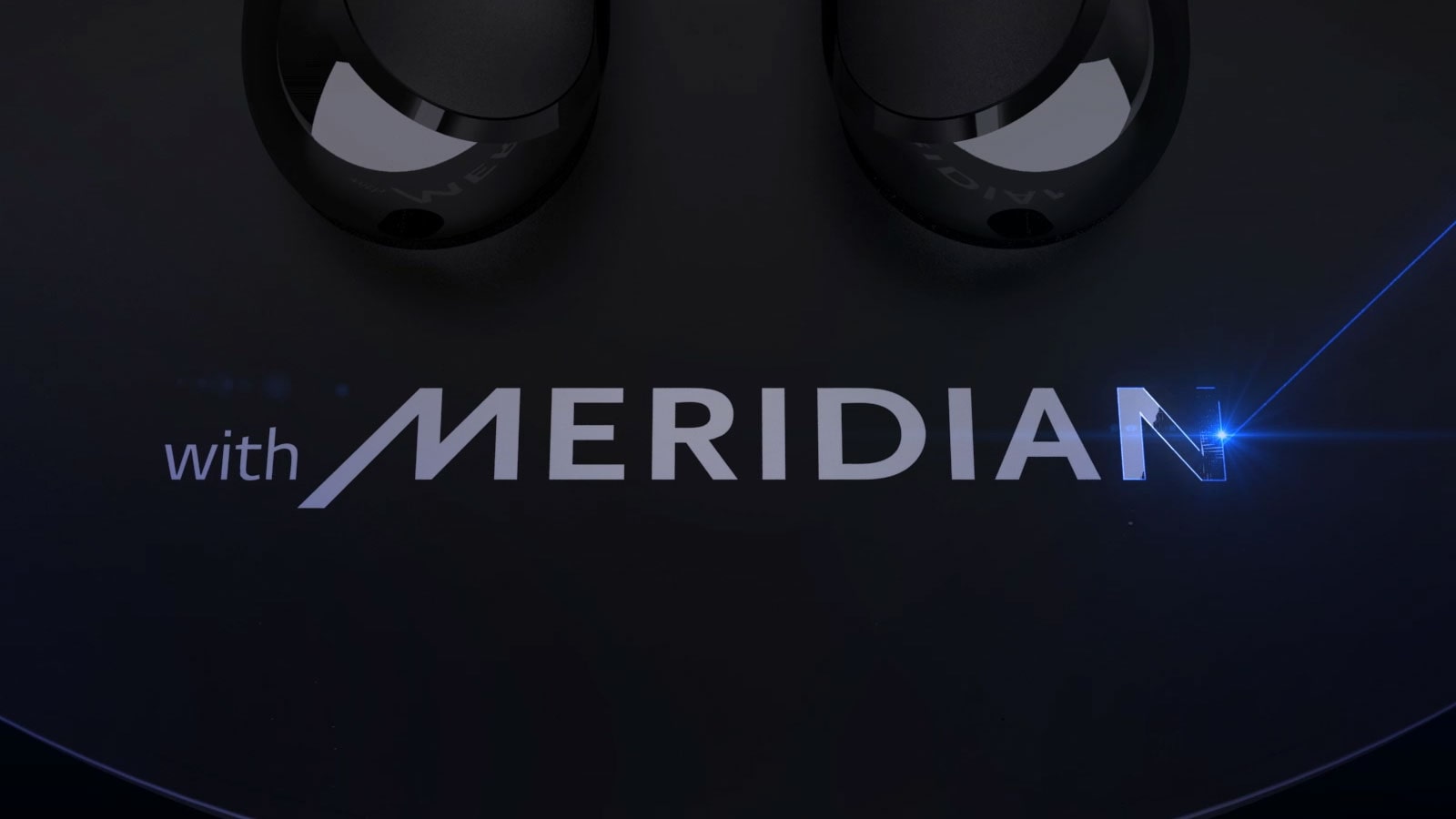 Roaring Bass
Add a New Dimension of Bass
Compact yet powerfulthe audio unit has been re-engineered to deliver a fuller and richer bass. This enhanced unit will produce a strong beat that will get you on your feet.

Enhanced Sound Unit
Built for Roaring Bass
The newly designed hardware creates a fuller and richer bass that's more powerful than ever.* Delivers sound with little delay to better immerse you into what you are listening.

Special EQ by Meridian
Even Stronger Bass with EQ
Want heavier bass and sharper vocals?With four Meridian EQ modes you can adjust the sound to match your musical taste.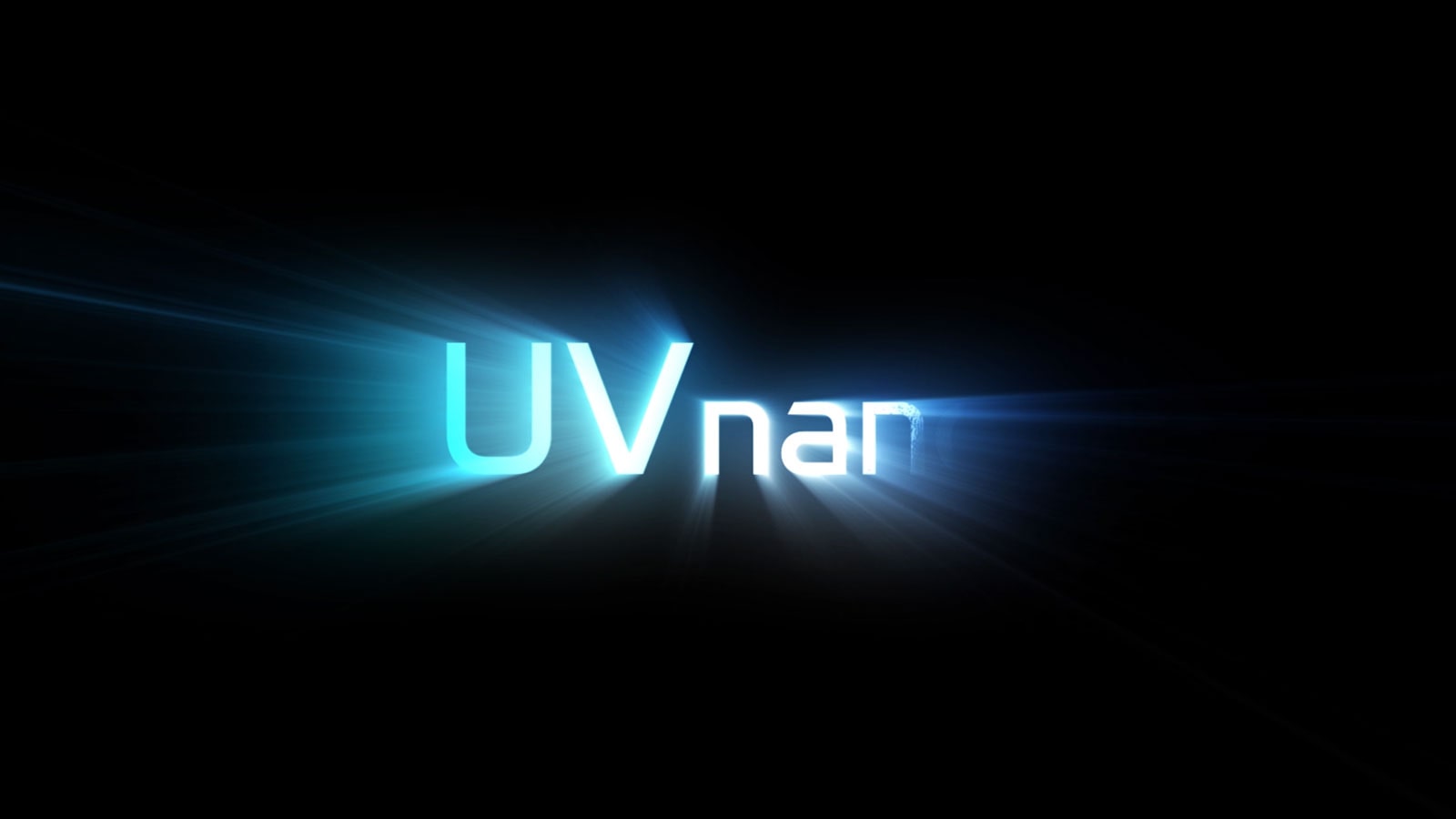 Real-time Sound
Pulls You into the Game
LG TONE Free FN7 delivers sound with less delay to better immerse you in whatever you're watching or playing.
Refresh Your Sound
UVnano
UVnano Charging Case Helps Reduce Bacteria on the Earbud
Your earbuds are there for you every day helping you relax, rock out, and refocus. But these buds can also host bacteria you wont want to carry around. Introducing the newly designed LG TONE Free FN7, equipped with a UVnano charging cradle that kills 99.9% of bacteria while charging*. So you can jam on with less worries.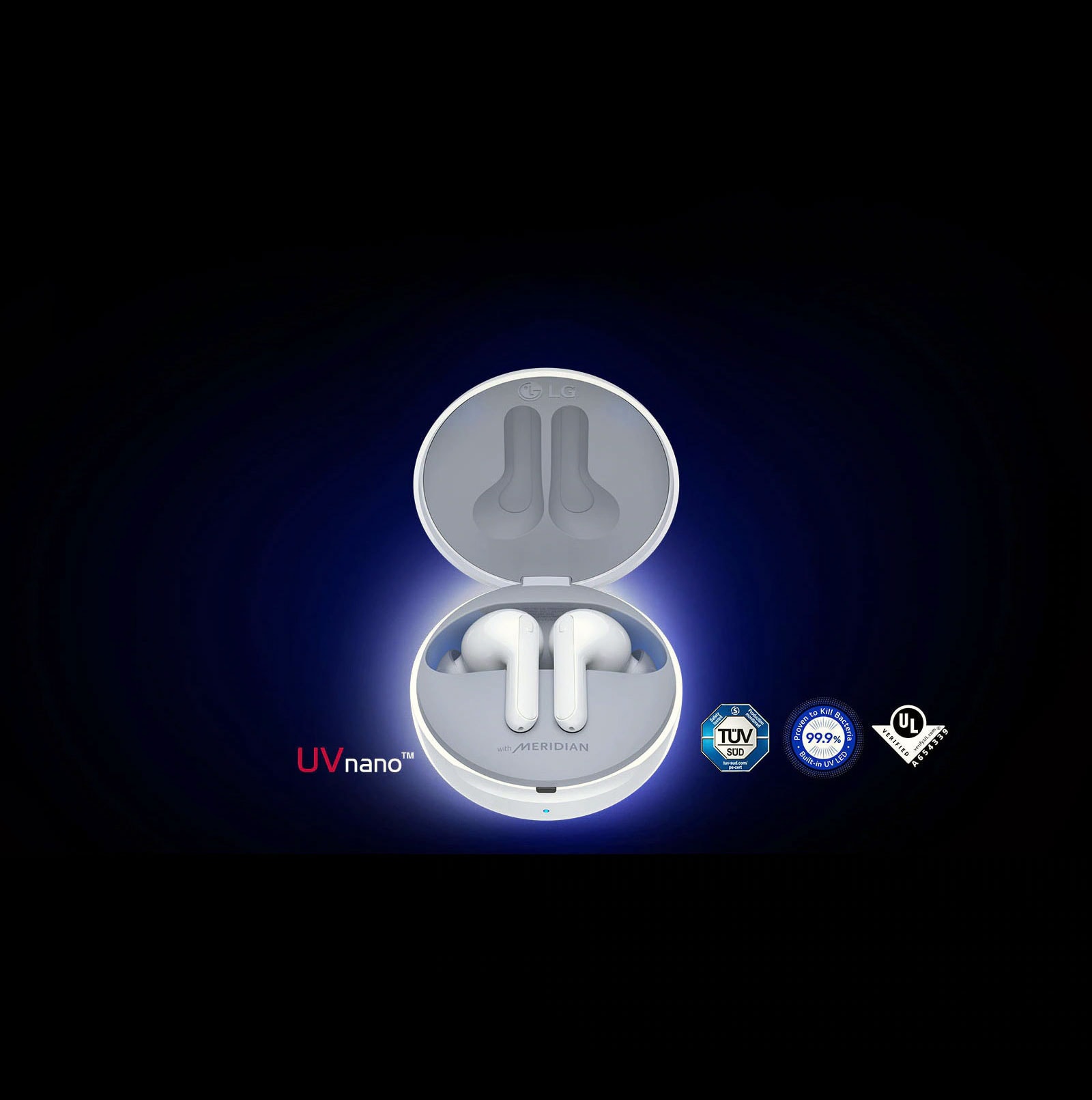 Comfortable Ear Gels
LG TONE Free FN7 earbuds have comfortable ear gels made from non-toxic, hypoallergenic silicone that allows you to have fewer worries about all-day use. Find your perfect fit from three sizes.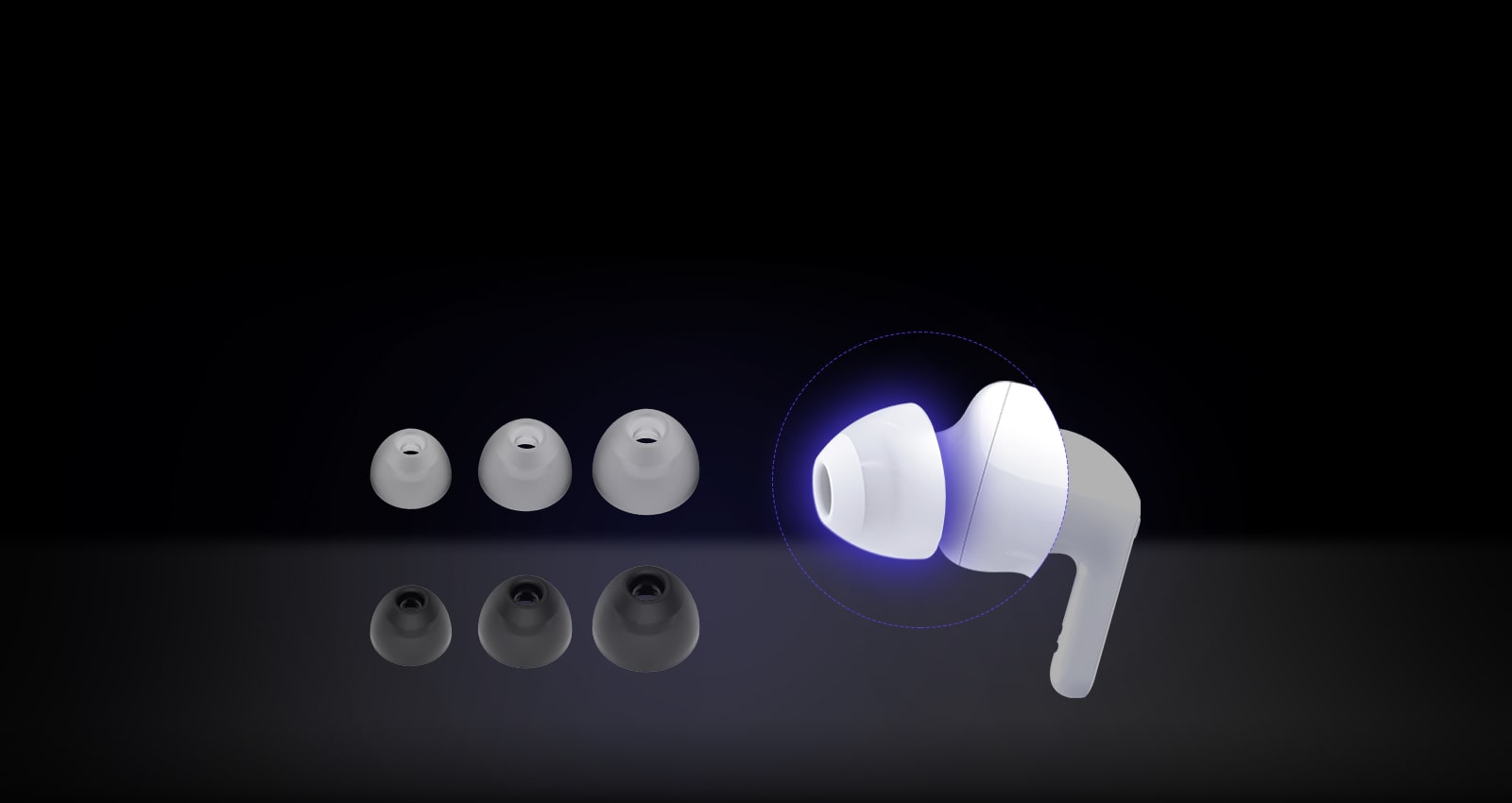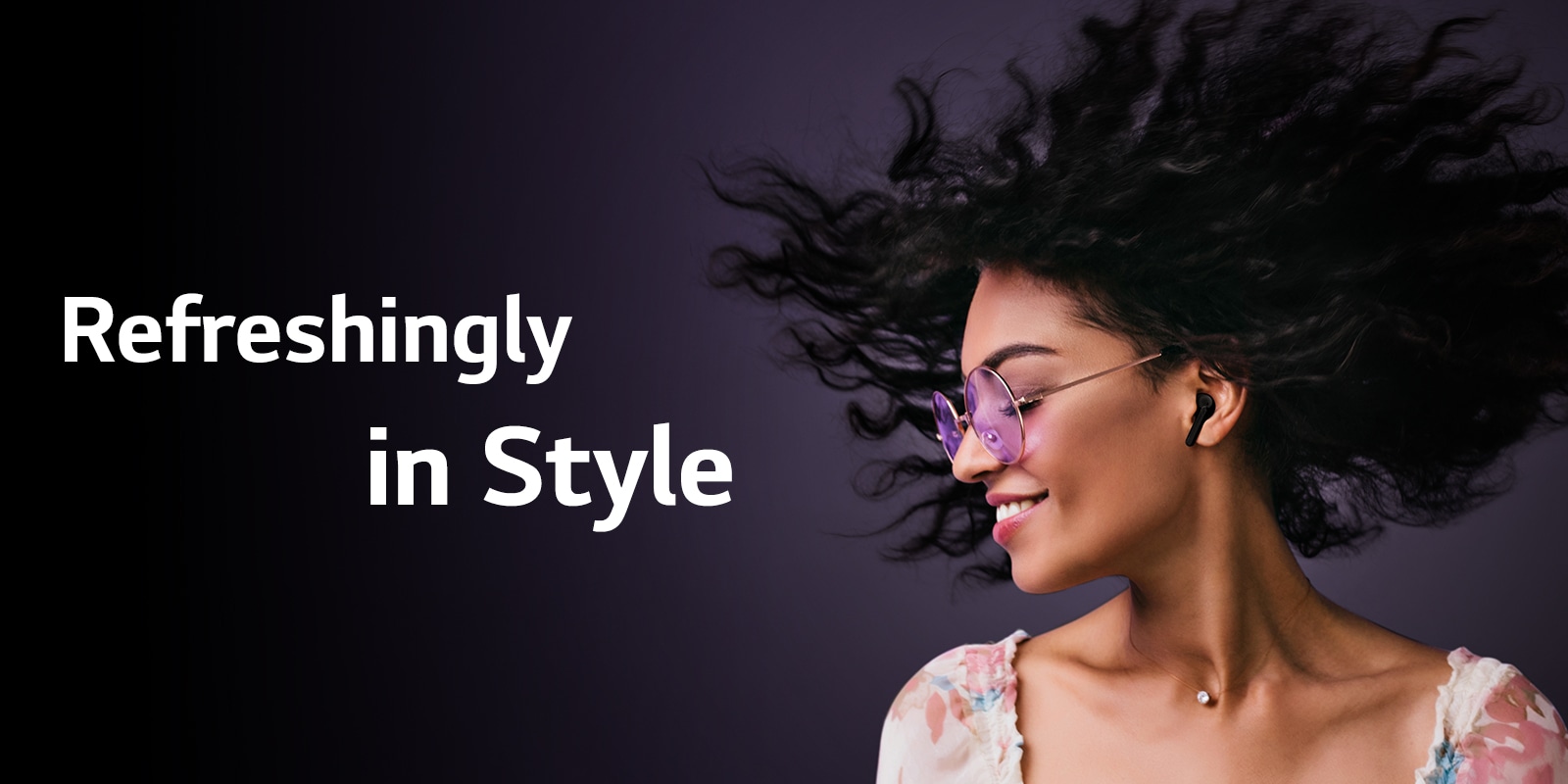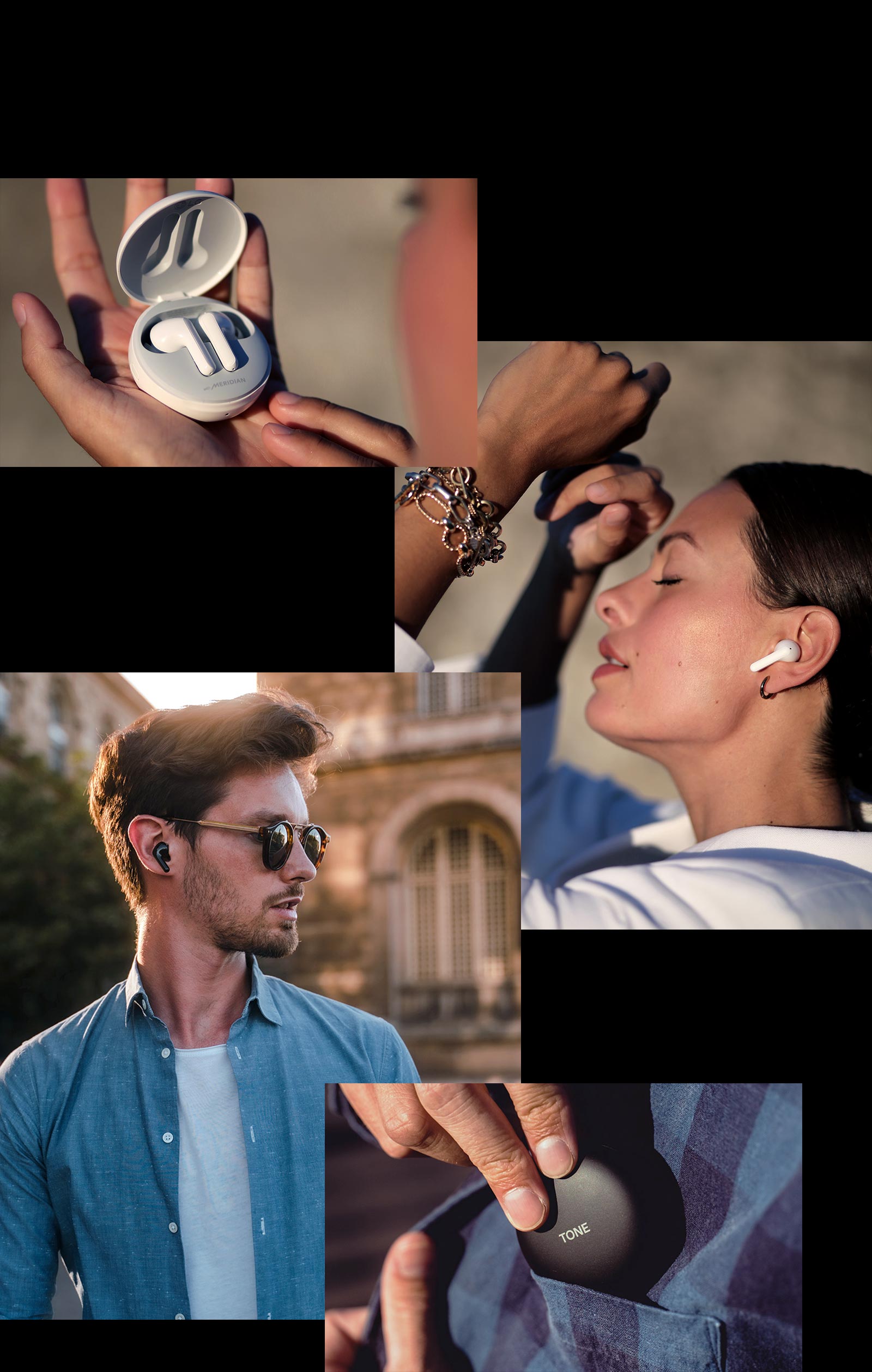 Refreshingly in Style
Sleek & Compact Design
Minimal yet with a unique shape, the LG TONE Free FN7 cradle is compact enough to fit in your palm, and stylish enough to fit any aesthetic. FN7 is good for those who want to focus on what they're listening to and look sleek while doing so.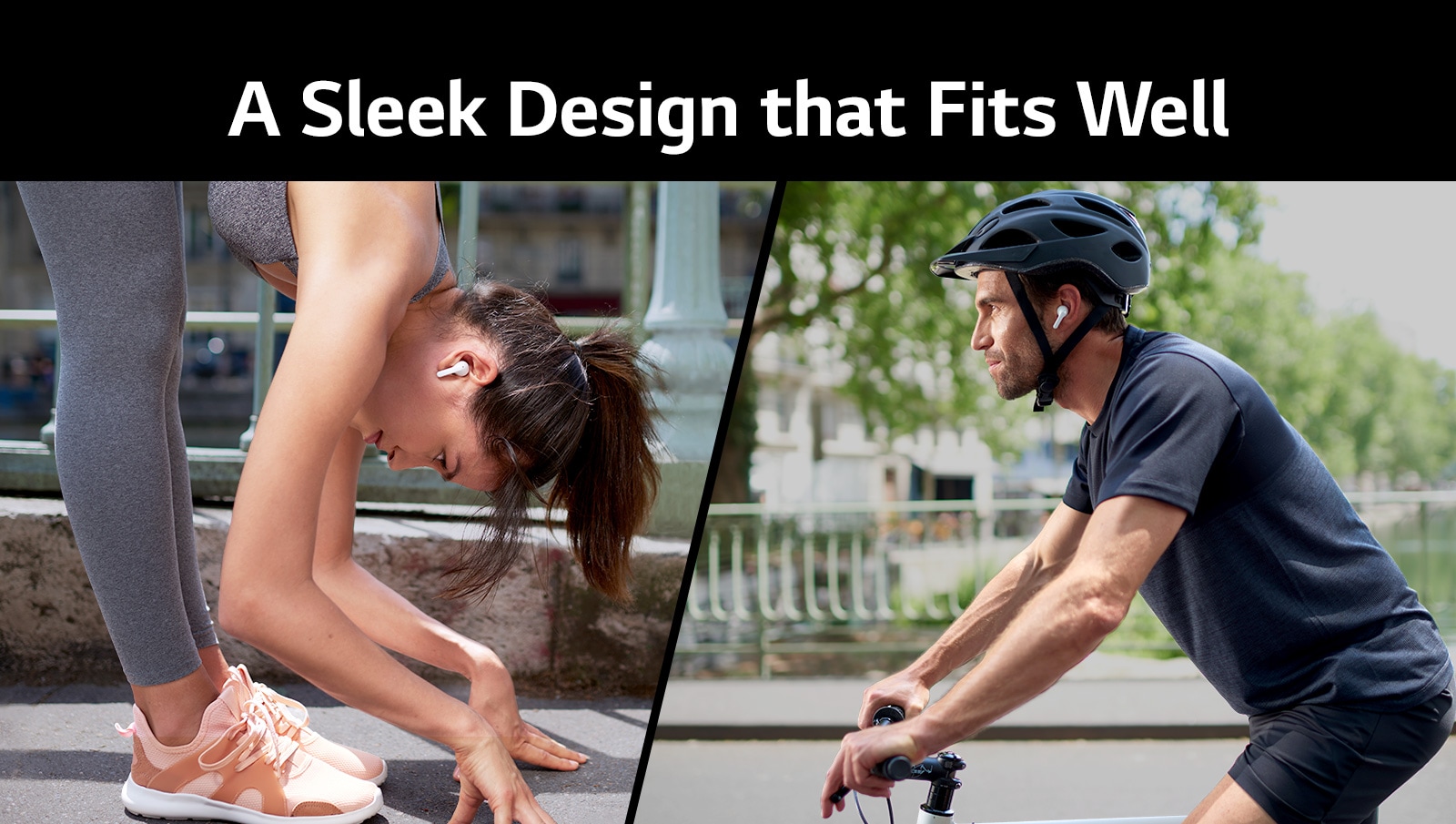 Ergonomic Design
Balanced for a Better Fit
LG TONE Free FN7 earbuds have been engineered to fit comfortably in your ears with head-centered weight distribution that helps them stay snug and secure. The flexible, medical-grade ear gels conform to your ear shape so you can feel the beat and not your earbuds.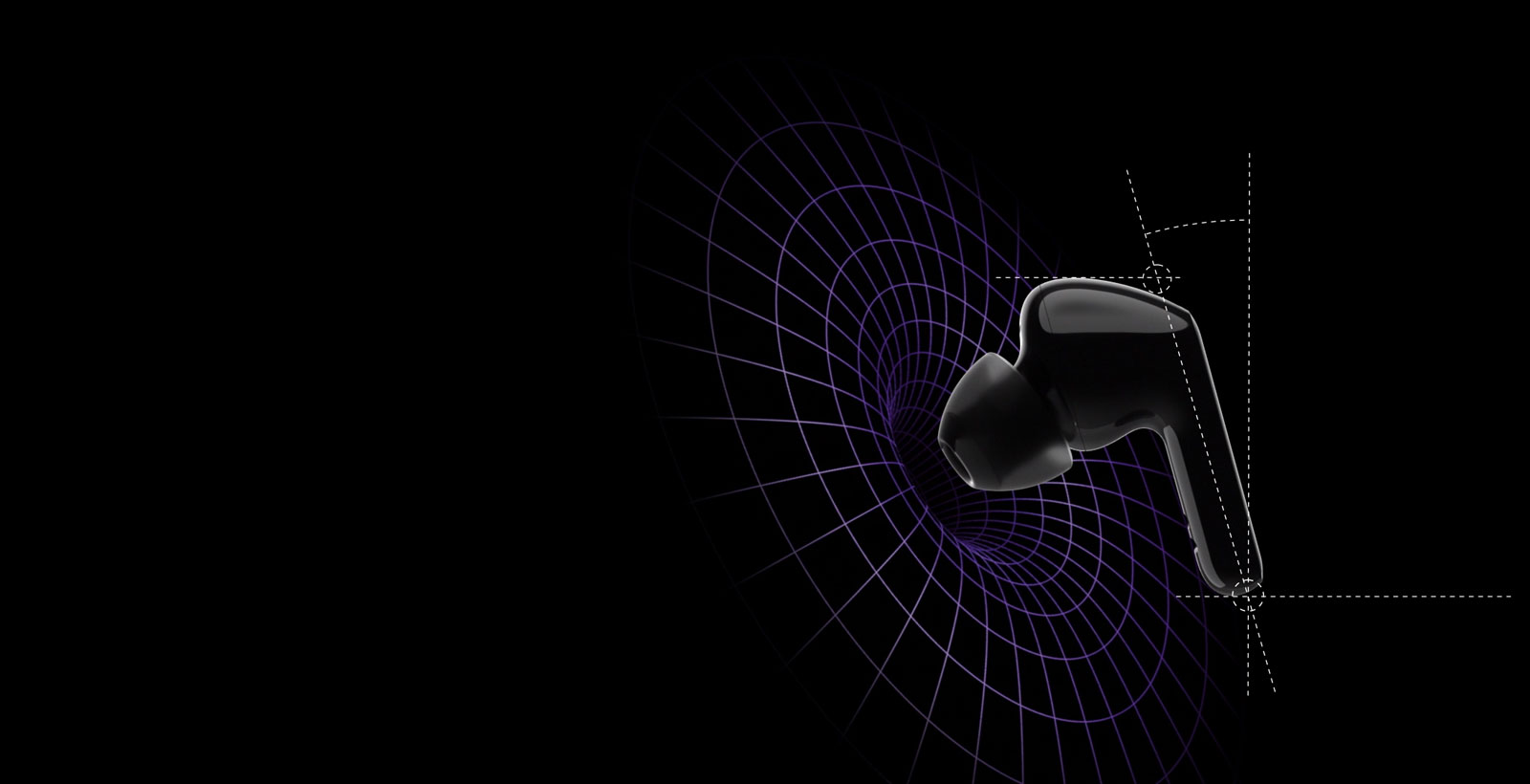 Clearly Better Calls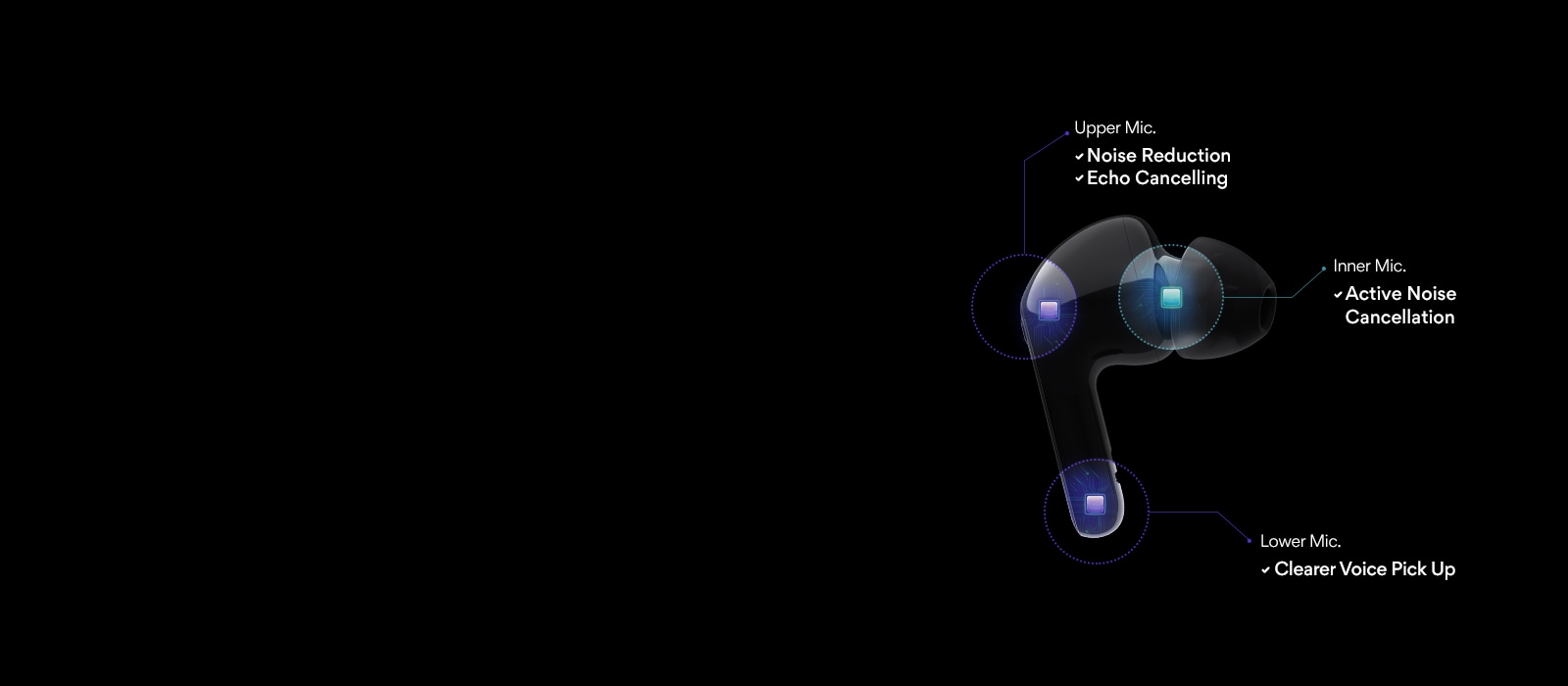 Call Clarity
Advanced Call Quality
LG TONE Free FN7 features built-in, high-performance microphones to maximize your call quality. The upper microphone detects external noise. The inner microphone cancels out unwanted noise when you turn on the ANC function. And the lower microphone picks up and amplifies your vocals even in a crowded space.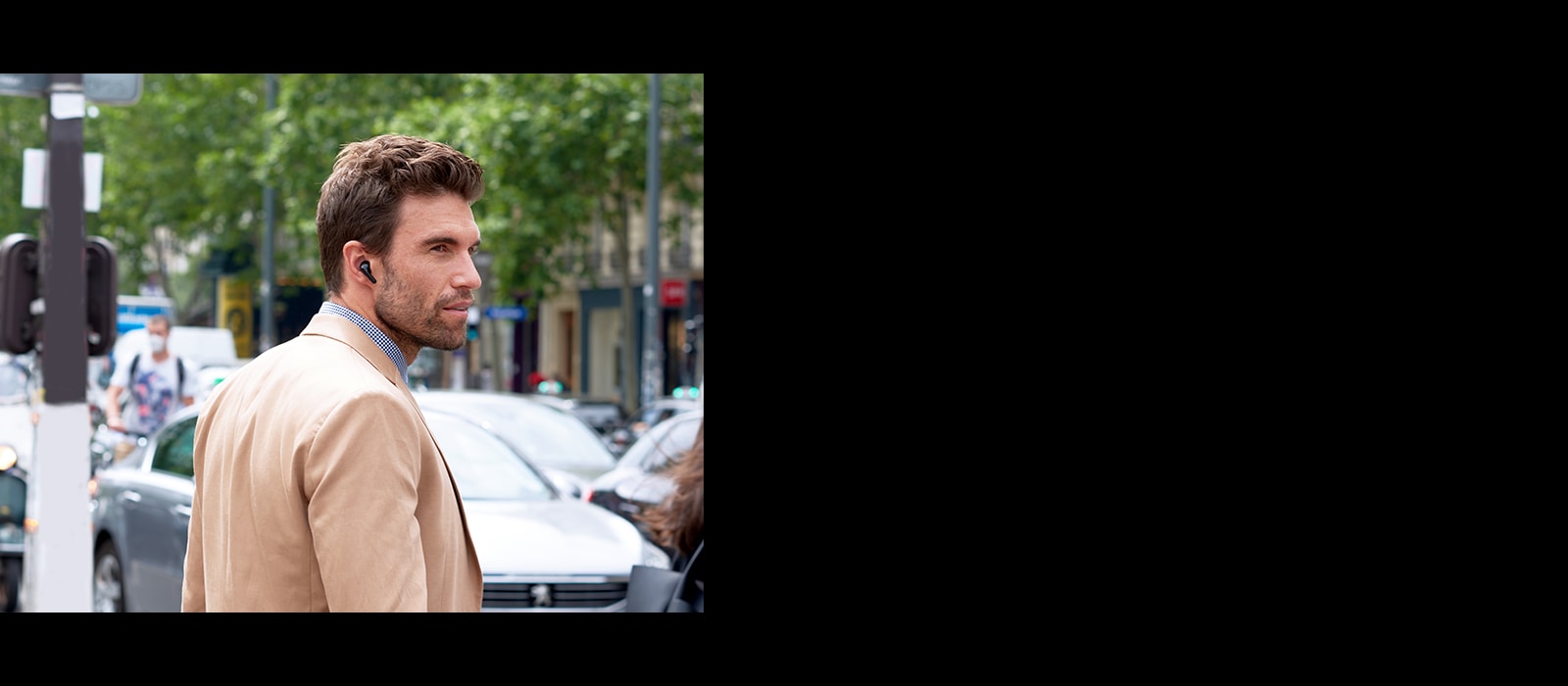 Ambient Sound Mode
Hear Your Surroundings for Extra Safety
A press on your earbuds lets you be fully aware of your surroundings. LG TONE Free FN7's Ambient Sound Mode is useful when you need to have a quick conversation, pick up an announcement on public transportation, or cross a street. Its a more convenient and safer way to enjoy music.

That's Not All
Haptic Sound
Easy Control
Easily control audio, playback or volume settings.

Water Resistant
IPX4 Rated for Sweat and Rain
Don't sweat it: water resistance has your earbuds protected when you're sweating while working out or walking in the rain. TONE Free FN7 earbuds are IPX4-rated, meaning that they are resistant to water splashes from any direction*, so you can keep listeningrain or shine.

Battery Life
Just the Right Amount of Power
Enjoy a total of 21 hours of battery life. Up to 7 hours of playback in the earbuds turned on and an extra 14 hours in the cradle all from one charge.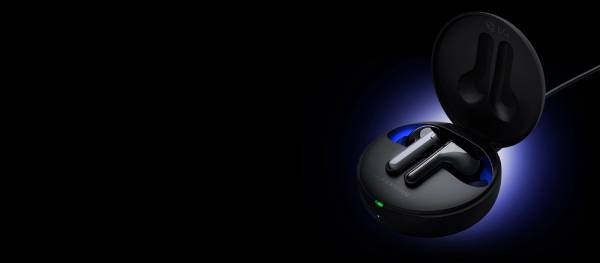 Fast Charging
Power Up in 5 Minutes
No time? No problem.Just 5 minutes of charging will give you 1 hour of playtime.

Wireless Charging
Recharge Made Simple
Streamline your power pit-stops to save time and stay productive. Simply place your case with buds inside on a wireless charging pad to recharge both.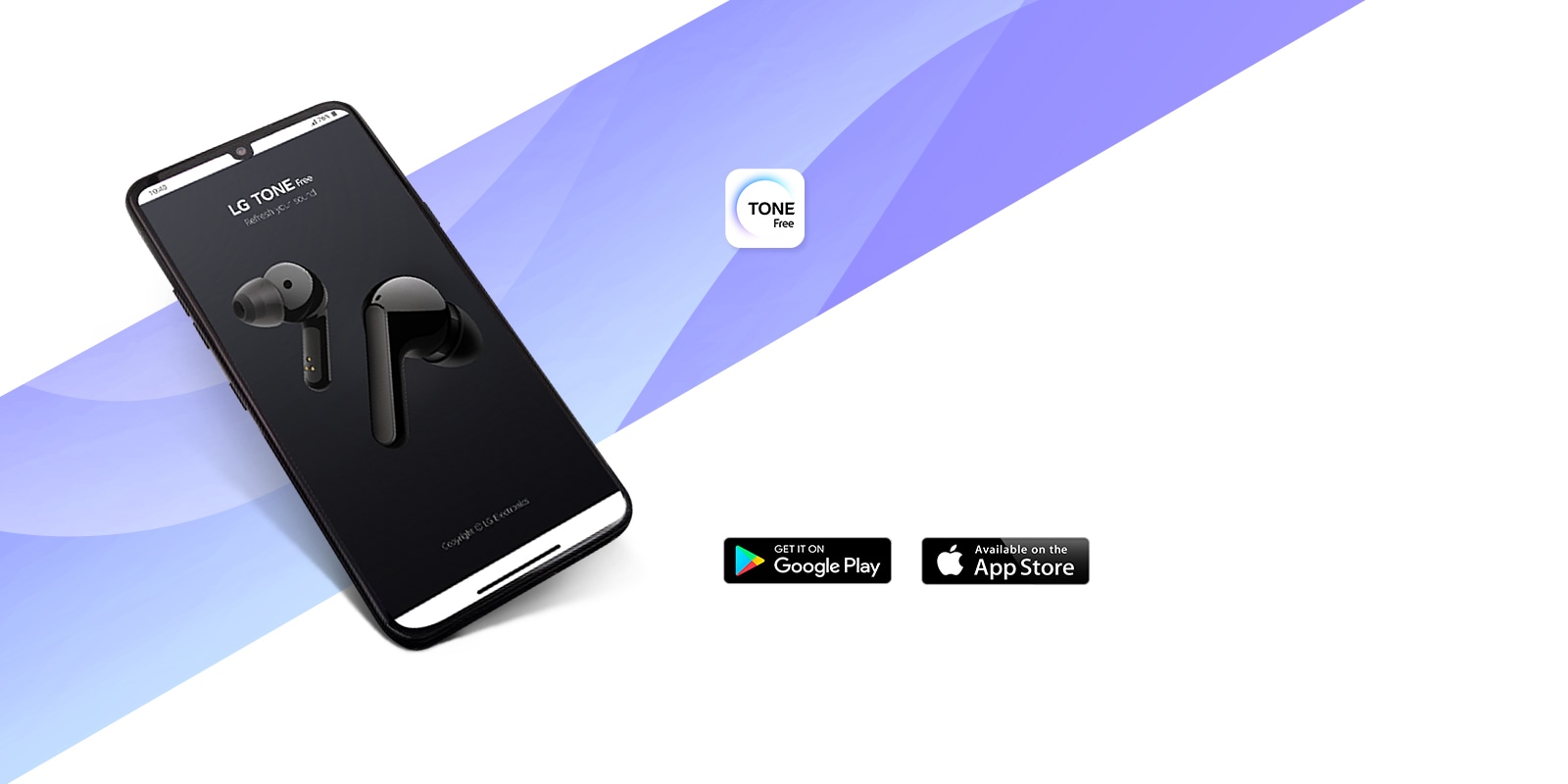 Complete Your TONE Free Experience with the App!
Battery
Battery Type - Case
Lithium + ion
Battery Type - Product
Lithium + ion
Battery Capacity - Product
55mAh x 2
Battery Capacity - Case
390mAh
Battery Life - Product
5 (with ANC) / 7 (without ANC)
Battery Life - Total
15 (with ANC) / 21 (without ANC)
Battery Charging Time - Product
within 1 hours
Battery Charging Time - Case
within 2 hours
Connectivity
Bluetooth Version
5.0
Google Fast Pair Service
Yes
BLE supporting
Yes
Sound
ANC
Yes
Ambient Mode
Yes
Convenience
Wireless Charging
Yes
Display
Display Type
LED Indicator (BT, Power on, Battery)
Sound
Mic type (C Mic / D Mic)
Digital, Analog MEMS
Mic Solution - NR/EC
Yes
Number of Mic
3 Pairs
EQ
Meridian Sound Effect
Yes
Meridian EQ
Yes
Pre-Set EQ (Bass, Normal, Treble, Flat)
Yes
Customized EQ
Yes
Convenience
Fast Charging
Yes
Upgrade Manager (FOTA)
Yes
Companion App (Android/iOS)
Yes
Voice command (Google assistant, Siri)
Yes
Water/Splashproof
IPX4
Wear sensor
Yes
DIMENSIONS/WEIGHTS
Earbuds Size (WxHxD)
16.2 x 32.7 x 26.8 mm / 0.64" x 1.29" x 1.06"
Case Size (WxHxD)
54.5 x 54.5 x 27.6 mm / 2.15" x 2.15" x 1.09"
Gift Box Size (WxHxD)
90 x 90.6 x 58 mm / 3.54" x 3.56" x 2.28"
Master Box Size (WxHxD)
480 x 270 x 120 mm / 18.89" x 10.62" x 4.72"
Earbuds Weight
0.0056 kg / 0.198 oz. (Per Earbud)
Case Weight
0.039 kg / 1.376 oz.
Gift Box Weight
0.164 kg / 5.78 oz.
Master Box Weight
4.6 kg / 162.26 oz.
Gift Box Qty Per Master Box
24
Accessories
Ear-Gels
L,S
Data cable
Yes
UPC
UPC
195174016558